Wild VT Black Walnuts (Juglans nigra)*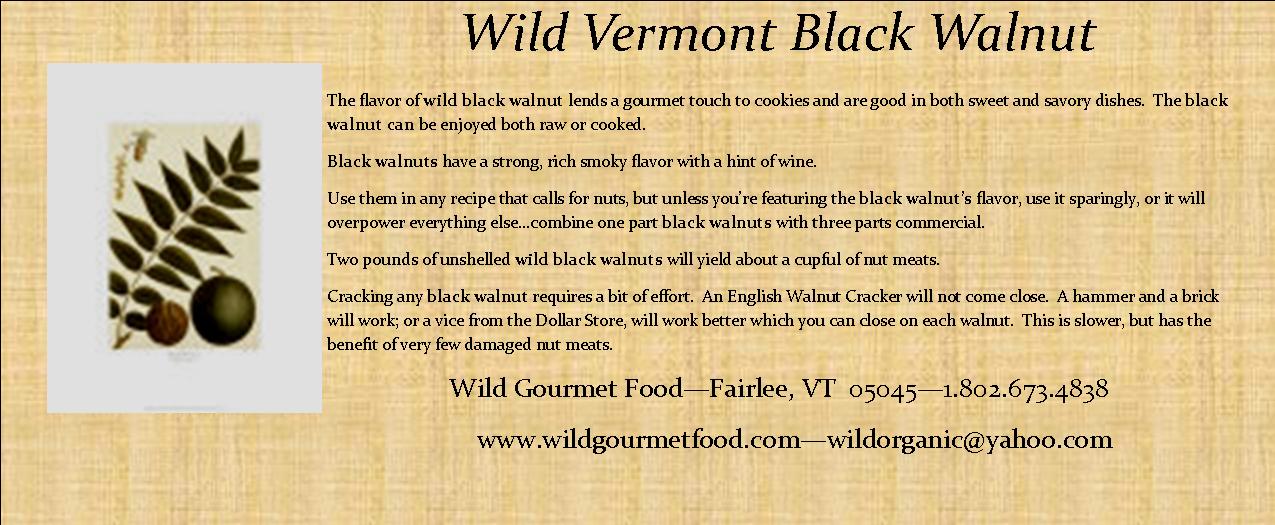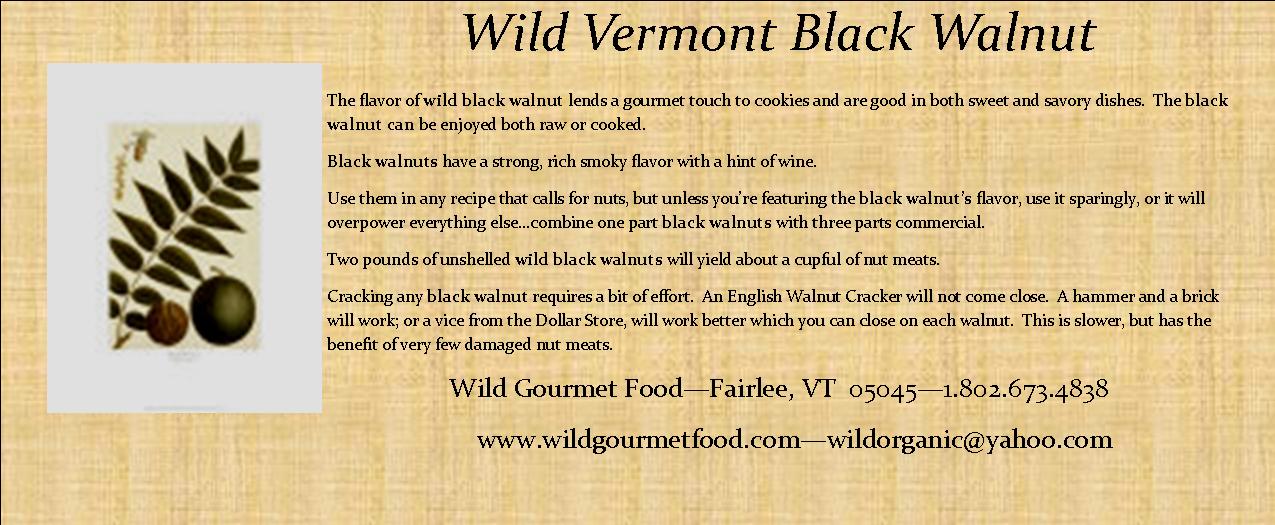 sold out
Wild VT Black Walnuts (Juglans nigra)*
The flavor of wild black walnut lends a gourmet touch to cookies and are good in both sweet and savory dishes.

The black walnut can be enjoyed both raw or cooked. Black walnuts have a strong, rich smoky flavor with a hint of wine.

Use them in any recipe that calls for nuts, but unless you're featuring the black walnut's flavor, use it sparingly, or it will overpower everything else...combine one part black walnuts with three parts commercial.

Two pounds of unshelled wild black walnuts will yield about a cupful of nut meats.

Cracking any black walnut requires a bit of effort. An English Walnut Cracker will not come close. A hammer and a brick will work; or a vice from the Dollar Store, will work better which you can close on each walnut. This is slower, but has the benefit of very few damaged nut meats.

Attractive labeling accompanies the dozen VT Black Walnuts that are shipped in recycled egg cartons.

Featuring "the finest wildcrafted gourmet ingredients for consumer or chef" respectively and ethically collected by ourselves.
Featured in the NYT.